Awakin Calls » Krupali Tejura » Blog
We will figure it out!
| | |
| --- | --- |
| --Vinya Sankaran Vasu, on Mar 30, 2013 | Couldn't load media player! |
Being human, we take humaneness for granted. We don't always
realize the miracle and try to add layers and layers of vain pursuits to our existence. And then, some experiences come as powerful reminders of the beauty in just being human and the magic of heart to heart connections. This far surpasses the joy of any accomplishments in our existence. Dr. Krupali Tejura is a expert radiation oncologist who strives to be human in her medical practice and life.

Krupali was our forest call guest last Saturday. As Rahul introduced her, "Krupali Tejura is a cancer doctor with an incredible spirit. As a radiation oncologist, she sees patients with potentially terminal cancer and embraces both their fears and apprehensions around the very difficult diagnosis. With an overflowing compassionate kindness that more resembles something that you will receive from your dearest friend she seeks to find ways to bring joy and fulfillment into their challenging journeys.
As an outlet to some of the beauty and struggles she faces every day, she started blogging and organically attracting an audience who was moved to her patients as she was. She took social media to a whole new level with her raw honesty and genuine care catalyzing an international group of followers who were moved to do small acts. Sometimes these acts ended up fulfilling major life wishes of her patients…"

How does Krupali bring smiles and hope in the faces of her patients amidst despair and fear?

From impossibility to possibility with hope:

Krupali started a group called the Ruby Red Slippers to create a space for her patients to get away from thoughts of treatment and illness and to talk about life and living. A 30 year old lady suffering from terminal stage breast cancer expressed that it would be fun to attend the Ellen DeGeneres show. Krupali got together with the patient and went online to purchase tickets to the show. "Knowing that she did not have too much time, I called the show personally and they said that the tickets were sold out. so I recently got in on Twitter and I honestly didn't understand Twitter and I was just filling status update in fast time but I just threw in a request out there saying that if anybody has connections to get tickets to the Ellen show, let me know and a stranger who I have never met, replied and she said that I have been a makeup artist in the industry for over twenty years and I have never asked for a favor but I am happy to and am going to ask. Few weeks later, we got the tickets to go to the show and when we got those tickets, the joy that it gave her, it was incredible, I sort of gave her hope and taking her to the show and experiencing it with her sort of I sort of understood the power of social media and how strangers can get more involved in the life of my patients. "

By the power of intention, listening and synergy:
Krupali had discussed with her staff about listening to the patients about their dreams and wishes so that they could fulfill them in whatever ways possible. A colleague's patient had mentioned that she would love to see the Pittsburgh Steelers play, her husband and herself were big time Steelers fans but they didn't have the means to go the game. Krupali told the nurse that they will try to get them there. When the nurse asked how, Krupali was not sure. She then sent a call on Twitter to all airlines and
asked if they could donate two tickets no one responded. She had a conference talk later that day and asked folks if anyone had frequent flyer miles they could donate, one thing led to another and before she knew it, they had donations for the hotel stay, rental car and tickets! The patient attended the game with her husband. Krupali reflects that she was amply rewarded with the hugs and smiles from the patient. Her patient's words still ring in her ears: "I have been in so much pain dealing with cancer for so many years but I forgot the pain in the last three days of the game."

Through the beauty in small acts:
The simple act of posting on Facebook brought food to a dying patient and a Tweet brought hope to a lonely man. Krupali recalls a woman with end stage disease suffering from severe diarrhea. She advised the patient to closely watch her diet and to restrict certain foods. The patient who was in the last stages of her life said, "My husband is out of a job, I don't get to pick and choose what I eat." With an aching heart, Krupali reached out to her friends on Facebook with a request for gift cards. She got $ 500.00 by the end of the week which went a long way in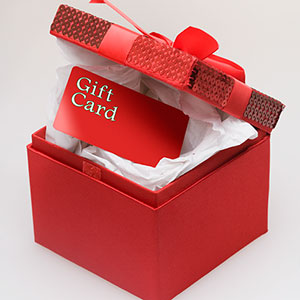 nourishing the lady. In another instance, Krupali posted about her patient who had no family and was suffering from pangs of loneliness and despair. Her Tweet inspired a woman to make a card with her children. Krupali recalls the joy in her patient's face when he received the card that was made lovingly for him by unknown friends in the universe.

Trusting the goodness in the world:
"My patients are very grateful when their dreams are fulfilled by strangers they don't even know, it has been very overwhelming and very powerful to understand that people in the world are good which we sometimes don't see. People in the world care which is really enlightening and they do want to help, even strangers that in itself makes me feel energized and happy and wanting to do more and as much as possible…"

Krupali recalls treating an elderly lady who was a widow, right around the holiday time. Krupali asked her what her plans were for Christmas. The lady said that her birthday was on Christmas and that she will be celebrating her birthday alone. Krupali asked the lady if she had any wishes. The lady giggled as she said that she had always wished for a birthday party but had not had one since all her friends were busy on Christmas day. Krupali posted on Facebook :"The next patient dream is to throw a birthday party". She was amazed at the responses, a friend who was into professional baking offered to make the birthday cake while other friends offered money, flowers and gifts. A beautiful mix of guests adorned the party: coworkers, friends, patients and their families and a group of high schoolers she met at a talk. The 25 high school students preapred a huge birthday banner. Other guests came with flowers, gifts and smiles. The birthday queen walked in jubilantly saying "This is the family I never had."

And, one of the high school students at the party said: "you know I did not know how much my presence meant to anyone until today."

I can't help but see the glowing faces of all the people who have been
touched by giving or receiving gifts of love in Krupali's quest to remain human. And when you bloom where you are planted, the glorious petals of your being will touch someone to say "I did not know how much my presence meant to anyone until today."


-------- Dr. Krupali Tejura is currently practicing in Corona, CA. She graces the cyber world with her regular tweets, blog entries and Facebook posts. In her words "If you have a selfless thought it will usually work out, in the end, we will work out, we will figure it out."

About Awakin Calls
Awakin Call is a weekly conference call that anyone from around the world can dial into. It is completely free, without any ads or solicitation. Each call features a unique theme and an inspiring guest speaker.
Read more ...
Subscribe To Newsletter
To stay updated about guest announcements, fresh content, and other inspiring tidbits, subscribe below and we'll send you a weekly email.
Upcoming Speakers
Archived Conversations
Contact Us
If you have any questions, feel free to
drop us a note
.
Podcasts